FUELNG-SUSTAIN is an expandable and modular refueling
station with a reduced footprint thanks to its vertical LNG tank.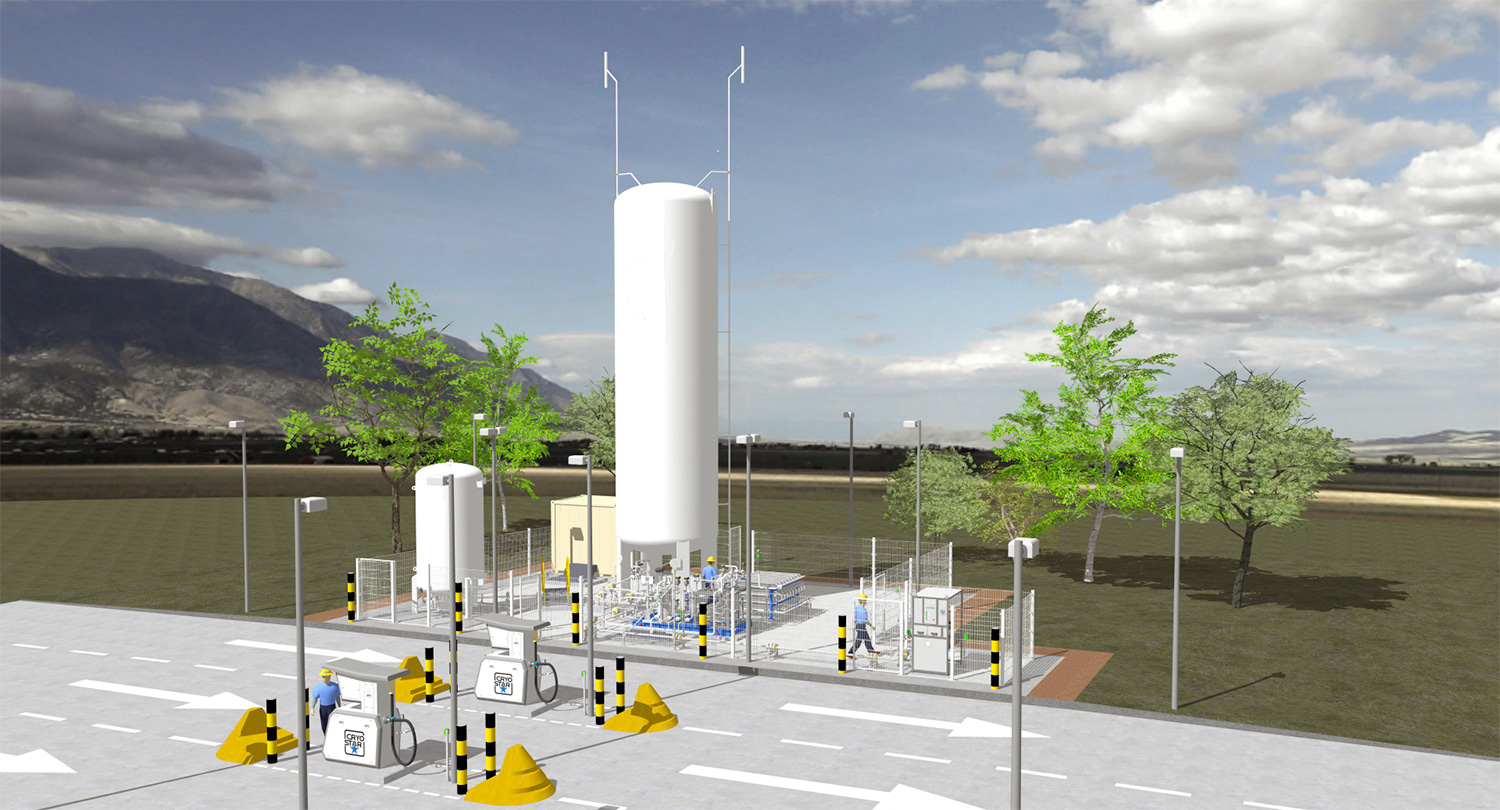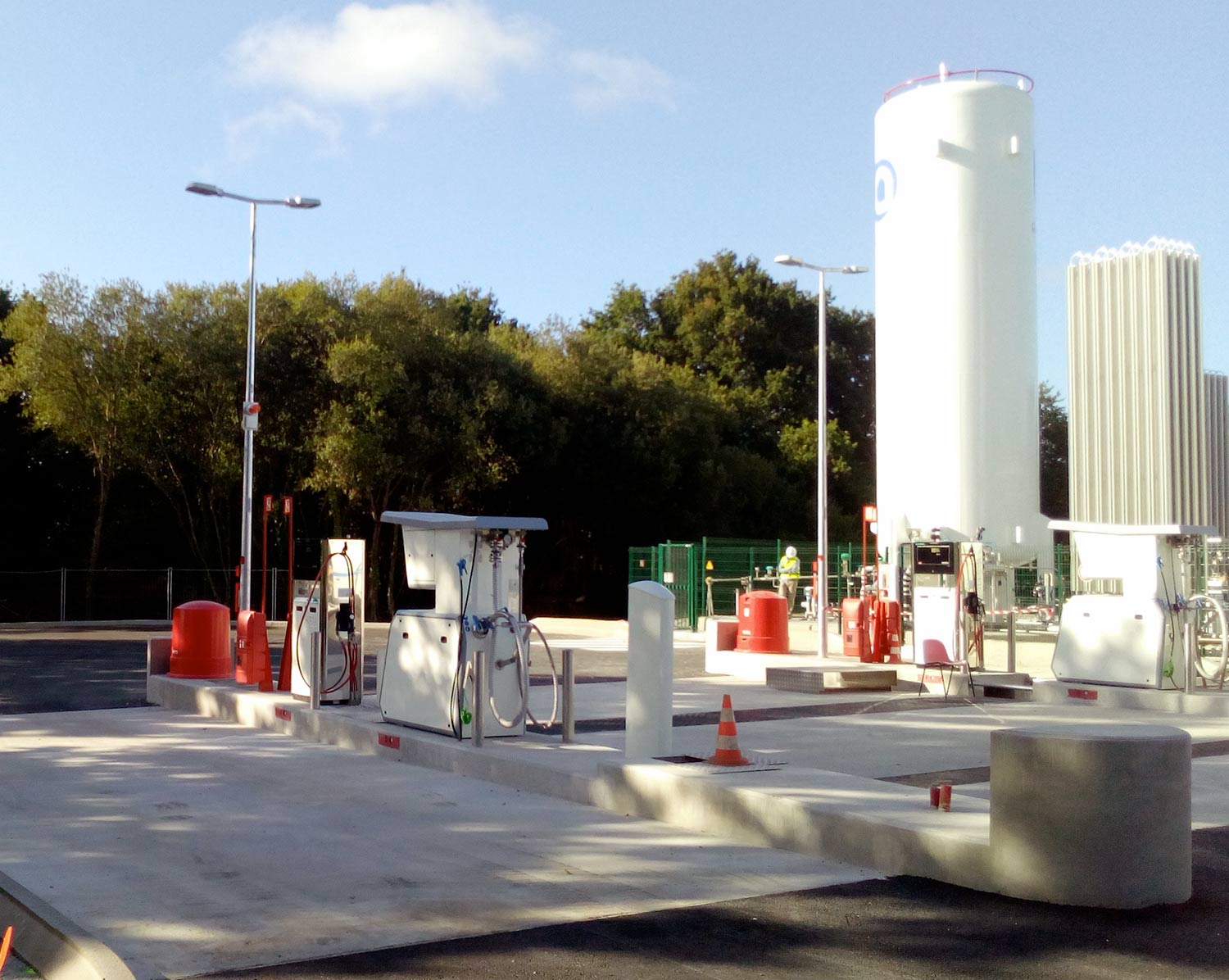 With a variable storage capacity according to your needs, the FUELNG-SUSTAIN station uses the most sophisticated technology for the supply of LNG and/or CNG to a large number of vehicles (up to 300 fill-ups/day).
In compliance with the MID directive ''Weights and Measures'', this station can be operated by private or public operators. The great modularity of this station allows a progressive extension of the fueling capacity, in order to anticipate future demand, in complete peace of mind.
The patented CRYOSTAR technologies guarantee optimal functionalities such as continuous operation, distribution of two types of LNG (cold and saturated) as well as CNG, boil-off gas management (BOG), complying with zero emission requirements.
In addition, CRYOSTAR's expertise offers preparation and follow-up of the site engineering and a complete support for a turnkey solution...