FUELNG - DEPLOY is a compact refuelling station which is composed
of an horizontal LNG tank easily plug and played with the possibility to relocate it.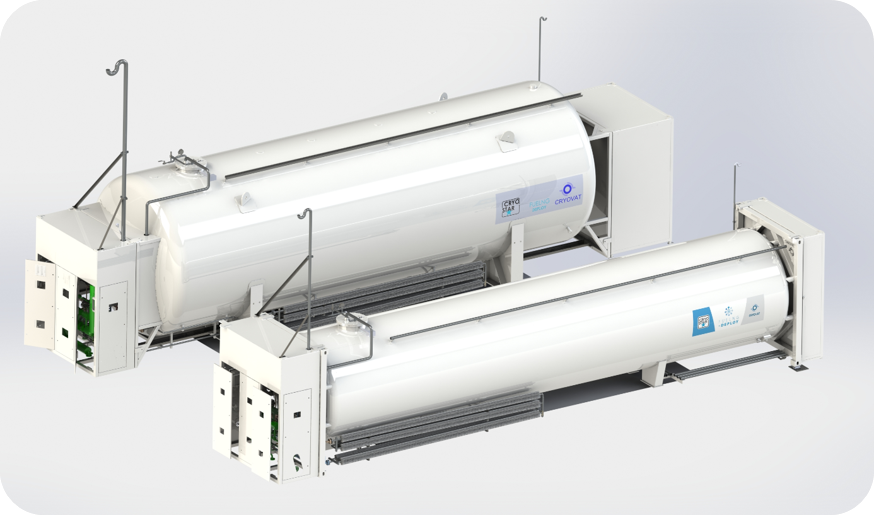 The Cryostar FUELNG – DEPLOY concept is suitable for all situations providing the same fueling experience as a regular station.
Practical and functional, the FUELNG - DEPLOY station is the most compact solution of our range.
The FUELNG - DEPLOY stations contains all the elements of a conventional LNG station except for an horizontal tank with the centrifugal pump inside this tank.
The LNG tank can be supported in container frame or saddles. This container has been optimized to welcome all equipment and the LNG tank has a variable storage capacity according to customer requirements; ideal for a daily traffic of up to 150 vehicles per day. This solution is also an interesting choice for operating a fleet of vehicles in remote areas with a measured investment. The storage capacity of the LNG station can be extended from 40m3 to 120m3, thus allowing for a higher volume of traffic to the station as well as a complete unloading of an LNG delivery semi-trailer. In addition, CRYOSTAR's expertise ensures great flexibility of use in terms of station layout without major civil engineering works.